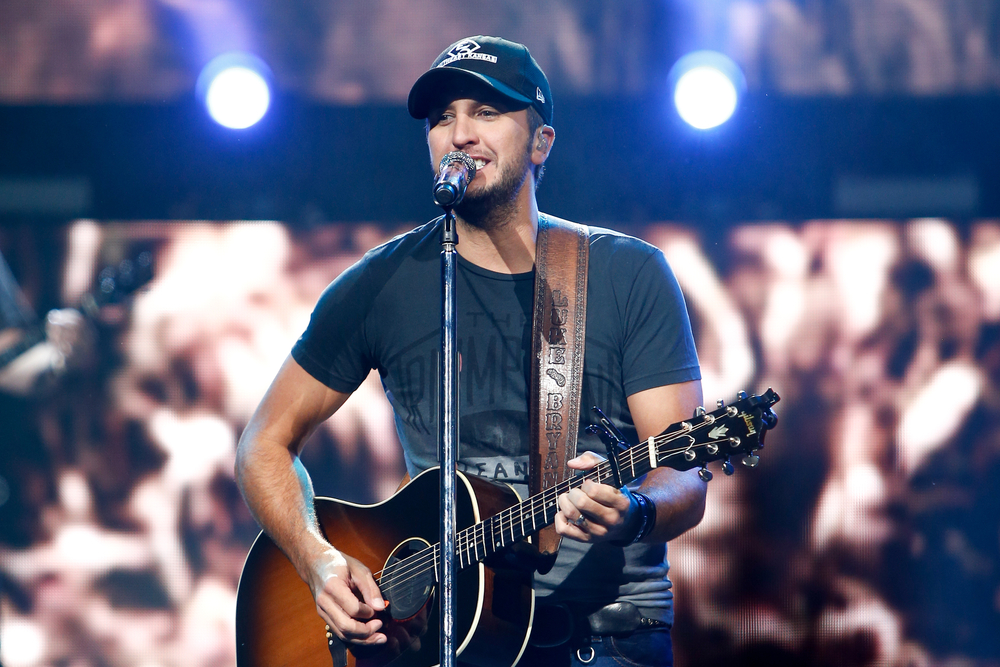 The Best Music Marketing Strategies To Grow Your Music Career
If we were to define the term Music Marketing in a sentence it would be The promotion and selling of recorded and live music.
That's basically what you're doing when people come to your website, buy your music, attend your performance, or purchase merchandise with your name/logo on it; you are engaging in marketing activities. But there is much more to it than that! You can also use various forms of media (TV, radio, print) to help promote one another. For example, free advertising for TV/radio through press releases about new shows/albums – reciprocal promotion, etc…
The most effective way to make money from music is to build a fan base around who you are as an artist. People buy from people, so you need to give them a reason to buy from you.
We will provide you with the most effective strategies for getting more of your music out into the world and making sure that it's heard by more of the right people at the right time. Think of this post as a "greatest hits" rundown on how to effectively promote your music.
These music marketing strategies are based on the best practices that we have seen work time and again at established indie labels, small indies, and DIY bands.
On your website, you can use various free marketing tools to promote your music.
These include: media player widgets, song lyrics, biography/bio page(s), album news section(s), upcoming events calendar(s). You can also seed the website with tracks that are not on an album yet but may be released in the future (to get people excited about your new stuff before it's available) – if you're giving away a track for free anyway then why not get more mileage out of it? It's not likely that anyone will sign up to your email list just to receive one free song. They would need some incentive within the email itself and/or in order to provide their email address and join the mailing list.
Many people approach their websites and online presence like a "one-stop-shop".
The music, the recordings of live shows (if you've got some or plan to record), merchandise, blog or press section(s), mailing list sign-up form… But people are much more inclined to provide you with information if it is strategically provided in pieces throughout your website. For example, there's no reason why you can't have links to your social media profiles, email list sign-up page(s) / opt-in offers hidden within the media player widgets on every single page of your website – including embedded album/track players.
People are much less likely to share your web link if they don't know what it is that they are sharing.
For example, if you try to get people to share your new album on Facebook/Twitter/etc., it's unlikely that anyone will do so if all they see is a link domain name. People need an incentive of what is on the other end before they choose to click through and visit your website – especially on social media platforms where content scrolls by very quickly. That means one of two things needs to happen:
a) You have enough social proof for people to know how famous/influential you are (time spent on the website, number of likes, etc.) so that when they see your stuff in their feed or via someone else's shares, it's not automatically judged as being spammy or worse yet, irrelevant.
b) You provide some sort of incentive with the link – for example, album artwork that people can then share on their own profiles without having to know what's behind that link once they click on it i.e. "click here to listen to Chris Brown's new track" with an embedded player widget rather than just a link domain name. People are much more likely to play your song if they see/hear something rather than merely read words on a screen or in print (that's why artists generally have songs with lyrics published alongside them).
Now you're probably thinking that all this sounds like hard work but fortunately, there are several online services that handle most of these things for you including Buffer, Hootsuite, and BuzzSumo to name just three. They each come with monthly subscription fees but will certainly save you valuable time in the long run – particularly if you're working on multiple songs/albums at any given time.
"So where's the best place to start?", I hear you ask.
Once you've built your website (which should be priority number one), prior to even releasing anything, then it's time to build up your social media presence by following influencers in your niche area(s) and sharing their content (after all, they know what works). Depending on how much content is produced per day/week/month by these influencers, this can take quite some time but remember that when it comes to sharing their content, you only want to do it if it is applicable to your audience and provides some sort of value to them.
If somebody becomes a regular sharer of your music on Twitter, for example, be sure to thank them each time and follow them back. You can even ask these people questions (in an engaging way) and, by doing this over time, they may let you know when there's something that their social media followers will love – such as an album launch or tour news. Just make sure that you're not simply using the same person every single time with no thought of whether or not what they're sharing is appropriate for that person's audience i.e. don't spam people just because you can!
Also, don't be afraid to ask artists that have a similar audience size as yours for a mutually beneficial cross-promotion if they have a new album/tour/single coming out. This may cost you some money but the return on your investment is huge in terms of a potential album or track sales – particularly if you share something good enough for them to tweet, blog about, etc.
Paid advertising is another way of getting people onto your website although it can get expensive very quickly depending on how much traffic the advertiser sends to your site (i.e. clicks). You can use services such as Twitter's Promoted Tweets and Facebook ads which are usually priced by the amount one action costs plus the number of actions that are made on that ad.
You can also run competitions via social media platforms where people must click through to your website in order to enter. Just remember that these kinds of contests only work if the prize is genuinely desirable enough for someone else to want rather than being used as a ploy to attract more traffic or sales from interested parties.
There are many other ways to promote your music online but unfortunately, this article is not the place to talk about them all. Just bear in mind that it's about quality over quantity – i.e. choose wisely when it comes to the strategies you implement rather than spamming everyone with your marketing materials or seeking out too many people to share/like/etc what you're doing.
Music promotion is very much about building relationships and if someone already has an active audience, they are likely to share more of your content in the future once they know who you are and what your music sounds like (if they enjoy it). Just don't expect this overnight! By all means, promote yourself but do it in a way that doesn't come across as pushy or desperate for attention because nobody likes that kind of behavior online. The music itself speaks volumes so try not to force things out of the box.
The Music Marketing Manifesto is a great resource for some music promotion ideas that don't require you to spend vast amounts of money on advertising campaigns, etc. Just remember not to spam because no one likes being spammed. Music promotion is an artform best learned through experience so keep at it and be patient!
There are other strategies involved in promoting your music but this article isn't about doing everything. These are simply the main areas where most artists start out when looking at how to promote their music online before taking things further or deciding that certain channels just aren't worth following up on because they're not getting results. It's all about trial and error – listen to what works for others, try it out yourself and draw your own conclusions.
When it comes to Music Marketing, there are many different strategies you can choose from but the type of Music Promotion that works best for you will ultimately depend on what your Music sounds like and how much money (if any) you're willing to spend on this area of your career i.e. hiring professionals or using free Music Promotion methods instead.
If you feel like the Music Biz is an uphill struggle even with a manager, label, PR company helping out then don't give up! It takes years to build a successful music career no matter who you know or how talented (or not) you are – do something about it now by taking control of your Music Marketing efforts before someone else does it for you! Music Promotion is a long-term game that takes patience and practice but the results are totally worth it in the end if you're willing to put in the effort.
In short, Music Marketing requires you to do everything possible to promote your Music online via social media, Music Biz contact lists, and Music Blogs/Websites given out by Music PR companies. Sometimes given out for free but increasingly becoming a paid service since Music Fans don't want to see ads everywhere when trying to find new Music on Facebook, Twitter etc. Music promotion is an essential part of growing your fan base organically because most people simply won't bother listening to your music unless they have been invited or told about you in some way first.
Some musicians think it's all about Music Promotion but the reality is Music Promotion is just one of several factors that contribute to building your Music Career. You can't expect anyone to care about what you do unless they know it exists first so it's important to connect with Music Industry Professionals before trying to publicize yourself too much on social media, etc.
Most Music Promoters only deal with musicians who are already successful or have a big following online – they typically don't work for free because Music Promotion always costs money in some way, shape, or form (even if it's not always financial). So before you start thinking about Music Marketing strategies, make sure you have your Music itself down first! No one will know who you are or care about your new single/album if the music isn't good enough so be sure to spend plenty of time working on your Music before you start Music Promotion at all.
There are free Music Promotion channels that help market Music for indie artists but don't expect miracles! Unless you're already famous, most Music fans won't know who you are until you build an online following. The vast majority of music promotion comes down to building up hype over time by working hard and spending money wisely (or not at all if possible). If you can get people talking about your Music then it will naturally draw in more Music Fans because word-of-mouth recommendations lead to better conversion rates than any other form of Music Promotion.
Also important: don't focus too much on social media because Music Fans prefer Music Websites when searching for new Music. Music Promotion really is about creating demand so Music Fans find you – it's all about building up hype online in order to sell more Music later. The best way to market Music is to build up interest before the Music release date by using teaser videos, free Music Downloads or just talking about your progress on social media instead.
Some people think Music Marketing is simply sharing links everywhere but that won't help much if nobody knows who you are or cares! You need a plan that doesn't only rely on spamming social media with links i.e. a mixture of free download giveaways and working with Music Industry Professionals on joint projects (collaborations, guest vocalists etc.).
Music Promotion is all about increasing Music exposure so Music Fans want to buy Music, not making Music Marketing an annoying experience for them by pushing too much content in their faces. So make sure your Music itself is ready before trying to publicize it via Music Promotion! Some independent musicians are popular on social media but have virtually no fans at all because Music fans only care about the Music – not the musician behind it.
Doing Music Promotion without a plan or goal is simply being loud for no reason so think carefully before sharing links everywhere. The most effective way of marketing Music online is to create connections with Music Industry Professionals first by using free promotional tools e.g. Facebook groups, Twitter hashtags etc. If you can convince even just one person with Music Industry experience to share your Music on their social media page/website then it's free Music Promotion because the Music will reach a new audience.
Also important: Music Sharing sites like SoundCloud, YouTube, and ReverbNation are awesome Music Promotion tools but don't expect people to care about your Music unless you've made some serious progress first! You should spend time building up an online following before thinking about Music Promotion as a real strategy for selling more music because Music promotion is not as simple as sharing links everywhere. It's all about getting noticed by those who matter & making them want to share your Music with others so start by focusing on building up hype via Music itself first.