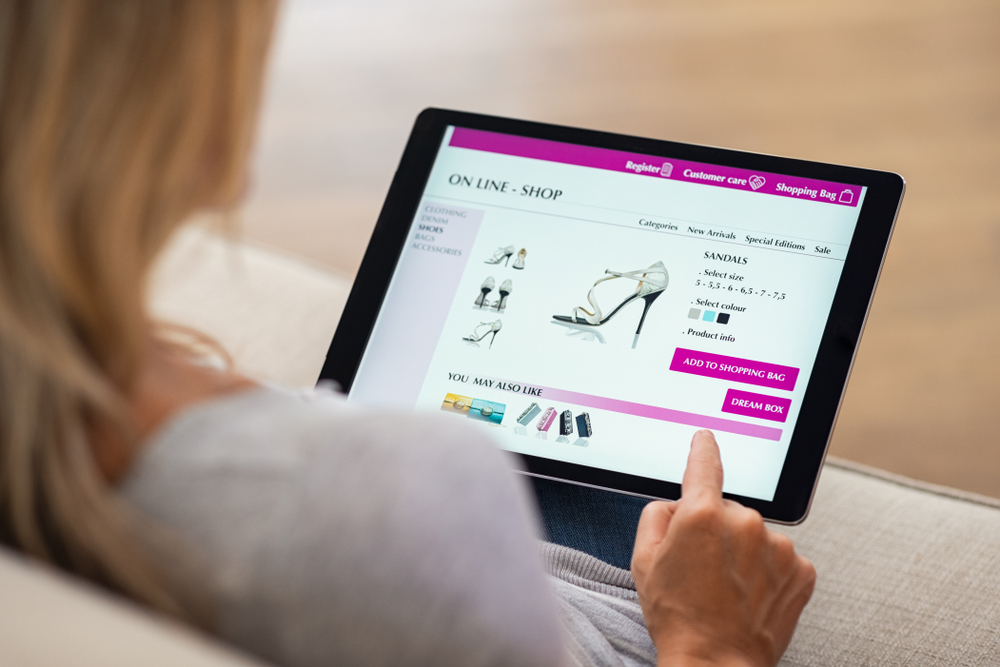 10 Ways To Optimize Your Shopify Store For SEO
In a world where getting your site to the top of Google's search results is becoming more and more difficult, eCommerce stores need all the help they can get. Of course, you're going to be paying attention to traditional onsite SEO, but what about off-site SEO? We will tell you how to Optimize your Shopify Store for SEO.
The fact is that there are different strategies for ranking sites in both cases, so you'll need a variety of tactics to give your shop an edge over the competition. I'll go through 10 things you can do right away with your Shopify store that will boost your rankings and increase traffic from high authority sources. I'm sure that there are some aspects which you aren't doing already, so this should provide some inspiration for further research if needed.
1) How to get your product pages indexed in Google
Regardless of what you think about the quality of their copy, there's no denying that Amazon does SEO pretty well. If you want to see for yourself, go and check out how many backlinks their product pages have…they're huge! And they've obviously worked too because it doesn't matter where you search on Google – you always seem to end up on one of their listings.
So exactly how do we go about emulating this? Well, at least we can try and do it manually by proactively reaching out to sites like TheHOTH, ReviewTheNet, and SiteJabber. You'll find a list of directories at the bottom of this post which should be much easier than making hundreds of cold calls.
2) Improve crawlability by setting up XML Sitemaps and Pagination
While we're on the subject of Google, it's worth mentioning that they love structured data, and sending them a well-formed XML sitemap is one way to convey this. Here we break down the process into 3 steps, starting off with creating an account at www.xml-sitemaps.com (which signups are currently free). Setting up Google Newsfeeds should be your next port of call; these help Google to stay abreast of changes to your catalog which you can create in minutes by submitting your products directly here. Last but not least, if you sell items with multiple options (e.g. color and size) in your store, then you'll be pleased to hear that Google can utilize this in 2 ways: Firstly by adding special attributes to the URL path; and secondly by passing it as a query parameter.
3) Make your pages more accessible to search engines with Schema Markup
Schema markup is an extension of HTML which provides Google with structured information about what's on your page. It helps them understand the relationships between different entities such as reviews, products, and recipes for example. And when they're doing this it makes sense for them to show rich snippets because they're helping users too – think back to when we talked about Amazon earlier…they'd definitely be benefitting from these enhanced snippets.
With that in mind, you should definitely check out the Schema Creator website to see if this can be implemented on your site(s). There are examples of how it looks when Google displays the results here, plus a list of all supported markups which includes price comparisons and products with options (e.g. color/size), etc.
4) Optimize for local search by configuring Google MyBusiness
While we're still thinking about Amazon, there's an interesting trick these guys use…it's called geo-targeting, and it works really well because they've set up their pages specifically for users in certain countries. You can do the same thing using Google MyBusiness which allows you to specify locations where your business operates from, and it's a great way to get extra exposure in local search results too.
5) Improve rankings for your most important pages
If you're not familiar with the term latent semantic indexing (LSI), then let me introduce you to this concept quickly…in basic terms, it means that words that share a similar meaning will usually appear next to each other in Google's results (or any other major search engine). For example: "coffee table" and "ottoman" – if someone was searching for one of these terms they're probably looking to buy something related to coffee tables or ottomans; so we should try and accommodate such requests by adding the appropriate keywords into our product titles.
6) Improve search relevancy by purchasing relevant backlinks
There's a difference between paid links and organic links. Paid links are great for your bottom line, but they're not going to help you rank any better, because Google can simply discount them from the equation. In contrast, natural links will indeed improve rankings – provided they actually contain relevant anchor text. So rather than asking vendors to publish articles that reference non-specific keywords (e.g. "wooden coffee tables"), your aim should be to encourage them to write about specific products which you have in stock…and if possible mention these within the article too. For example: "We have a fantastic range of wooden coffee tables in our online store at www.myshopifystore.com."
8) Optimize your product descriptions for better CTR
There are a lot of different elements that contribute to a higher click-through rate (CTR) from Google's search results, including the quality and relevance of your page copy, but there's one specific element that doesn't get anywhere near as much attention as it should – images! In fact, I'd go as far as saying that they're just as important as titles. So what you need to do is maximize their impact by making them relevant to the keywords being targeted. For example: if you sell women's clothing online then why not include an image of a model wearing a dress? Alternatively, if it's a shoe store…a picture of someone walking in high heels would be a great fit.
9) Optimize your product titles for better CTR
The title of each listing is typically the most important part for encouraging clicks, but it also has the greatest potential to reduce conversions if they're poorly written…which means you need to find a balance between creating something that's keyword-rich (targeting long-tail keywords), but still written in an engaging way so users are happy to spend time reading it. So rather than throwing out all kinds of random keywords just for the sake of it, try and figure out what customers are actually looking for first – does this particular product match their requirements? If so then mention those keywords within the copy! For example: "Women Shoes – High Heel Stiletto Sandals – Peep Toe Shoes"
10) Add Geo-tags for free
There are a few different tools you can use to accomplish this, but I'll be focusing on Google MyBusiness since it's the most widely used option. When you create your listing (or edit an existing one), just specify your business location and mark it as "premium". That means that other people will only be able to edit this information if they're verified by Google or have paid their $1 fee. You also need to include lots of details about the company – address, phone number, website URL, etc.
Long-tail keywords tend to be more specific and easier to rank for because there's less competition from other businesses targeting them – but they also convert better because users are closer to taking action (e.g buying something). Always focus on the type of customer you want to attract. Using these tips will surely optimize your Shopify Store.