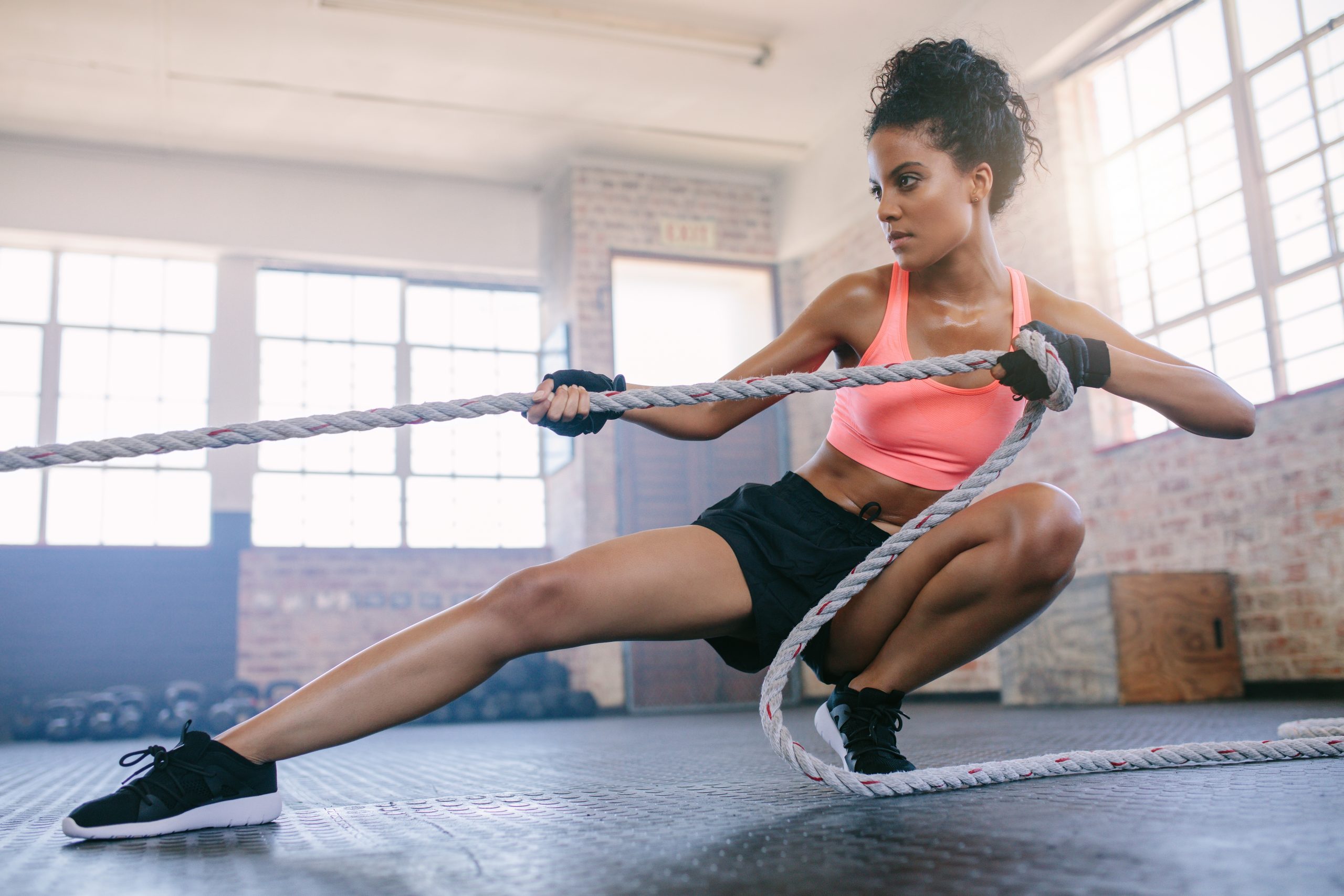 Gym Marketing is something that happens everywhere, every day to make people aware of what your gym offers, why they should join and the benefits you offer if they do. It doesn't matter whether it's online or offline, it has a part in all businesses to attract potential customers.
It's the dream of every gym owner to have their gym packed with clients every day. More members mean more revenue for the business and that benefits everyone involved. More members also mean a better reputation for the gym which will increase your name recognition in your local community.
You probably won't be able to get all of your gym's membership slots filled but you can certainly try! Here are 21 proven ways you can use to get more people to join your fitness center today!
1.     Create A Unique Selling Proposition
The first step is creating a unique selling proposition that lets potential members know why they should join your particular gym instead of the one down the street or across town. You need something different – something that makes people feel like they're getting a good deal and will want to become a member of your gym.
2.     Let More People Know You're Open For Business
Make sure you tell everyone who will listen that you're planning on opening up a new fitness center in their area. Tell everyone! Post it on your website, locally print flyers describing what your gym is all about – get the word out there so people can get excited about checking out your facility once it opens for business!
3.     Promote A Free Trial Membership Offering
Nobody is ever too sure about joining up with a gym until they get inside of it first. They may have had some bad experiences with other gyms but are looking for a good fit. Let them try out the gym for free so they can see if it's right for them!
4.     Get More People Involved At The Ground Level
If you get other people involved in your business – like family members, friends, or even just random people off of the street – you're much more likely to be successful than someone who is doing everything by themselves. You can use these additional team members to help your marketing efforts and then pay them back with an ownership stake in the company later on if things go well.
5.    Join A Local Gym Association Or Organization
Joining up with local organizations, chambers of commerce, or associations related to fitness will make sure that you are known in the community and can get your name out there. It has a double benefit of making sure that your gym's information is listed on the directory for everyone to see!
6.    Cash In On Group Sales By Partnering With Schools & More
If you're setting up classes or workout groups at local schools (for example), you can get free advertising by letting people know about it on your own website, emails, media advertisements, etc. You might not have thought of group sales in this way but they provide a great opportunity to let everyone in the area know what you have going on at your gym!
7.    SEO Your Way To More Website Traffic And More Gym Members
Search engine optimization – better known as SEO – is when you focus on how well your website ranks for certain keywords related to the topic of your business. More people will come to your site when they search online if you're ranking high on search engines like Google, Bing, or Yahoo – it's as simple as that.
8.    Have More Than Just Gym Memberships Available For Sale
People are always looking for ways to save money but even more so in times like these. If you offer more than just gym memberships (for example, personal training packages or products like protein supplements), you can get clients who might not otherwise be able to join the gym into buying something that provides them value and helps your bottom line at the same time!
9.    Start A Frequent User Program To Reward Clients And More
More people will sign up for your gym memberships if you have a rewards program that allows them to keep getting discounts and deals as they buy more. Everyone likes feeling like they're getting a good deal on something – especially for things they're already planning to purchase!
10.    Create A "Unique" Promotion Strategy For More Gym Members
People are looking everywhere for ways to save money these days so anything that gives them an opportunity to do so without sacrificing too much convenience will likely be a hit with the masses. Stick with promotions that don't require a ton of effort, focus on those who regularly frequent your business instead of those who might not come around as often, and make sure the promotions are easy enough for everyone (including employees!) to understand and take advantage of.
11.    Host More Events & Offer Additional Services To More Customers
The more types of services and products you offer to your clients and customers, the deeper their loyalty will be to your gym – simply because there is a wider range of things that you can do for them! With this in mind, think about what other events or services you could start offering to strengthen your bond with potential members. You might just find it's easier than you might have thought before!
12.    Leverage Social Media For More Online Marketing Success
Social media sites like Facebook, Twitter, Pinterest, Google, etc., allow people from all over the world to connect instantly with others who share common interests. More specifically, they can follow your business on social media sites and get regular updates on what's going on at your gym. More local clients are likely to join the gym if they see that there has been a steady stream of fresh updates about you which means it is easier for new members to find out who you are – good news all around!
13.    Learn More About Your Local Competition To Better Market Your Gym
Learn more about your local competition so that you have an idea of how they're reaching potential customers, then use this information to serve them better than anyone else in town! More people will choose your gym if you learn what kind of marketing strategies get the best results so always be on the lookout for these things.
14.    Offer More Gym Membership Benefits To More Customers
People are always on the lookout for ways to make their lives easier or more convenient, which is why offering gym memberships with special benefits might be a good idea. More people will spend money on gym memberships if they offer great features like towel service, free personal training packages, and other things that save people time in their day-to-day life.
15.    Increase Your Marketing Budget If You Want To Sell More Gym Memberships
If you want to get more people into your gym, increase your marketing budget so you can get new ads up all around town! More gym clients come from advertising than almost anything else because it's the most effective way of letting potential customers know about who you are and what you do. Gym Marketing means more exposure, which leads to more sales!
16.    Promote Your Gym At Local Sporting Events
If your gym is close to a major sporting venue (i.e., stadiums, arenas, etc.), try advertising at some of the events that take place there! More people will get interested in joining if they see your name on a sign outside or have it brought up during an interview on the Jumbotron so being present at these types of places will help you get noticed by a lot of new people leading to more memberships in general!
17.    Revisit Your Pricing Strategy And More Customers Will Join Up
There's no reason for your pricing strategy to be set in stone – simply make small adjustments as necessary if you believe it's necessary to get more people through the door. More gym memberships are purchased when prices are reduced or at least fluctuate according to demand, so try adjusting your rates once in a while and see what happens!
18.    Create Gym Membership Deals & More Members Will Come Your Way
Everyone loves getting a limited-time deal on something they want or need, which is why offering membership deals that only last for limited periods of time could bring in more clients than you might have thought before. More people join gyms during these types of promotions because it saves them money without having too big of an impact on their bottom line, so always consider this possibility!
19.    Gym Clients Join The Gym When More Classes Are Available
Offering more classes at different times of the day will ensure that people always have something interesting to do when they visit your gym so try organizing some new options and see what happens! More people will join if you offer things like Zumba dance classes, HIIT training suitable for all fitness levels, boot camps led by veteran instructors who know how to push members to their physical limits, etc., so get creative with your ideas and offer as many services as possible!
20.    Keep Members At Your Gym By Offering More Services
Given that people who join gyms are doing so to get healthier and fitter, it's important for them to remain motivated in order to keep seeing results. If you want your gym members to keep coming back, offer services like personal training packages where they can meet with experienced professionals each week so you'll be able to maintain their interest in the long run!
21.    Get Members To Stay At Your Gym By Offering More Classes
People need lots of different types of classes in order to stay fit because this is how exercise routines are formed – just ask any fitness instructor or person who has ever attended a Yoga class! The more class options you have available at your gym, the harder it will be for potential clients in your area not to become members!