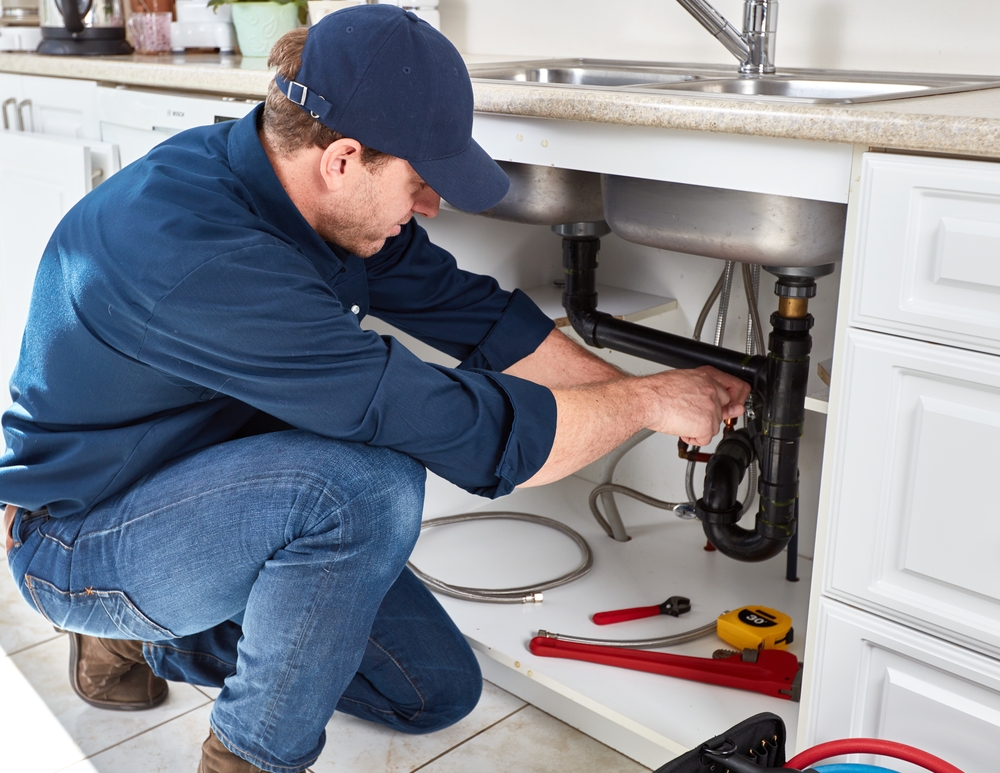 You can generate more leads using Google My Business to claim your business listing and optimize it for local SEO, you can help more people find your business when they are searching for a plumber near me.
Not only will Google My Business make it easier for people to find you, but it can also work as an effective marketing tool for your plumbing company. Here are 5 tips on how to use this tool to generate more leads for your business!
1. Optimize Your Listing With Keywords
Your Reviews Are A Great Source Of Traffic & SEO For Your Plumbing Company
Optimizing the information included in your local listing is essential because it helps search engines identify what type of service you provide and where you're located. This means users see the most relevant results first when they search on their mobile devices, tablets, or computers. Additionally, if you are found on the first page of the search results, you are four times more likely to get new leads for your business.
A few things you want to include in your Google My Business listing are keywords related to the work you do. For example, if you operate a Plumbing & Rooter company, then it's important that this information is included in your listing. This way when people search online by typing "plumber near me" or "rooter service" your company will be included in their list of possible places to contact for help. Additionally, by including the keyword(s) Plumbing & Rooter Service in your description, it increases the likelihood that people will click on your link when they see it come up in the search results.
2. Include Key Contact Information In Your Listing
Include Photos & Videos So That Online Users Can Visualize You Doing The Work They Need Done
It's important that when people search for a plumber online, they can easily find your business and contact you right away. To help with this aspect of your Local SEO, consider uploading photos and videos showing what you do and who you are to make it easy for users to trust you. For instance, if you specialize in leak detection or underground repairs, upload a photo of a job site where a water leak was detected beneath a concrete slab or one showing an underground repair service call. If people can see your work in action by viewing pictures on your Google My Business listing, they will have no doubt about trusting you with their plumbing problems.
3. Get Reviews On Your Google Plus Listing And Your Yelp Page
Make Sure You Respond To All Customer Feedback So That You Can Keep Growing Your Reputation
Google My Business not only helps you get more traffic to your website, but it's also important in growing your reputation. The value of having updated information is that when your customers are ready to hire a plumber or recommend one to friends and family, they can confidently view accurate information for themselves online. For example, if you are known for being fast, responsive, and charging reasonable rates, then someone can see this right away by viewing your reviews on both sites without ever contacting your business.
Once you start to build a positive reputation online through using Google My Business as an effective marketing tool, your online presence will continue growing as more and more customers leave good reviews for you. This helps create trustworthiness within the eyes of those searching for a local plumber so they can hire you knowing that not only do you provide great service at affordable prices but that many others like them have also had kind things to say about your work and services.
4. Claim Your Yelp Page To Maximize Online Visibility For Your Plumbing Company
Claiming And Optimizing Your Yelp Page Can Help Increase Traffic To Your Website & Bring In More Customers. Even if most of your business comes from word-of-mouth referrals or online reviews, it's still important to claim and optimize your Yelp page to help increase online visibility for your company. This is another form of Local SEO that helps you show Google and other users that you provide quality services and can be trusted.
Google My Business and Yelp work well together as they both aim to offer the most relevant information about service providers to their customers. For example, if someone searches "plumber near me" on Google, then an optimized Google My Business listing will come up in the results first with a link that points them to your website or phone number (if you include this). After viewing more information about your business on your Google MyBusiness listing, they may also click on the Yelp result which shows up second in the list. This is because Google My Business and Yelp both handle their own local searches differently. While Yahoo! Local and Bing may also list you as a possible result, if your Google and Yelp pages are optimized, then you will typically be one of the top results in most cases anyway.
5. Include A Link To Your Website and On All Of Your Social Media Profiles
Use Different Types Of Social Media Marketing On Different Platforms. Whether it's Facebook, Twitter, or Pinterest, social media platforms offer free marketing that can help build your reputation for your plumbing company when done strategically. The key is to create targeted posts that appeal to your target audience while making sure to track analytics well so you know where all views and interactions are coming from.
If your business is new and you only have a few reviews to show, then use this as an opportunity to provide viewers with free educational content that they can read or watch online. This will not only create brand awareness within the eyes of those searching for plumbing services but it will also help you gather more reviews by gaining customer trust over time as your customers become familiar with your name by seeing you regularly as a reliable resource for their plumber needs.
In addition to optimizing your Google My Business Listing, Yelp Page, and all of your social media profiles, another important factor to remember when it comes to Local SEO is to make sure that the first three pages of results on a Google search contain links to high-quality sources. This means that if someone does a search for "plumber near me," then at least one of the first three results should be your website or another site that provides valuable information about plumbing services. This helps to avoid having bad information come up in the top few search engine results which could potentially drive away customers who are undecided on whether to hire you or not.