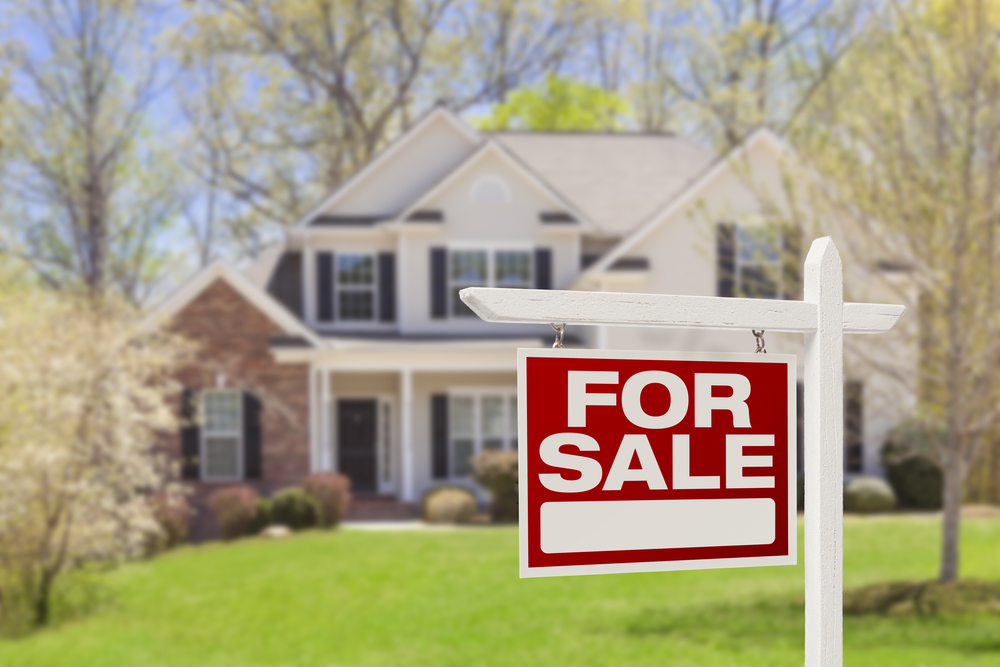 The Real Estate market is always thriving. Agents need to enter the game with a plan, even while they're still in school (if not before). These are the Real Estate Marketing Strategies every Real Estate agent must know to be successful with Real Estate marketing.
1) Build your network. This applies to any business, but especially Real Estate- this is how people find their next home.
2) Use online tools like Facebook and Twitter to build your network. Just make sure not to use them too much – remember quality over quantity.
3) Always be networking. It's amazing how many opportunities come from other Real Estate agents or folks in related fields. Networking can also lead to new marketing ideas for Real Estate companies/agents.
4) Promote through word of mouth. If you're an awesome Real Estate agent, your customers will be more than happy to vouch for you and spread the word!
5) Create a web presence. It doesn't have to be too fancy – just having a simple website with basic contact information is enough. Consider building a website on WordPress or another blogging platform so you can update it yourself and provide information to your readers frequently.
6) Don't neglect traditional marketing methods like print ads, mailers, etc – Real Estate companies in your area who are already successful will likely test different types of advertising until they find what works best.
7) Use social media networks beyond Facebook & Twitter- for example, there's Pinterest and Google.
8) Offer special deals if they refer friends. Real Estate agents should take advantage of the power of word-of-mouth! People love to feel like they're getting a deal, plus it's an easy way for Real Estate companies or Real Estate agents to acquire new clients.
9) Establish a Real Estate blog and update it regularly. Real Estate agents should make sure to add new posts on a regular basis. A Real Estate blog is great for staying in touch with current customers and will showcase your expertise!
10) Write articles on Real Estate topics & post them online, like this one you're reading now.
11) Take advantage of discounts such as Groupon and LivingSocial.
12) Advertise during slow times so people know where to find Real Estate services when they need them – especially if vacancies are common during certain seasons in your area.
13) Offer moving boxes and storage containers so you can easily accommodate clients who may be looking for temporary or long-term spaces for their belongings.
14) Offer Real Estate seminars to the public, especially if you're new in Real Estate or just want to give back.
15) Build relationships with other Real Estate Agents and Real Estate companies. Who knows when they might need your services – it's always good to have a strong network of fellow Real Estate professionals.
16) Have an online presence for Real Estate listings, ads, etc. You can use Google Docs to share files with clients and customers so they can view information on their own time.
17) Make sure people know how to contact you. That means business cards, pamphlets, postcards, etc.
18) If you're planning on starting a Real Estate company soon, make sure the name fits your company's mission statement. It doesn't have to be too long, but it should capture the attention of Real Estate customers.
19) Real Estate companies should make sure their accounting is all in order and taxes are paid on time – nothing will turn off a Real Estate customer faster than an unreliable Real Estate company.
20) Be memorable. The best Real Estate agents really put effort into making things fun, interesting, and exciting for Real Estate customers. If a Real Estate agent works with a Real Estate company that really knows how to take care of its clients, they'll definitely want to work with them again in the future.
Real Estate is a multi-billion dollar industry, and Real Estate companies and Real Estate agents have a lot of opportunities to provide new Real Estate marketing strategies. Real success in Real Estate depends on how well Real Estate agents market themselves. Real Estate is one of the most competitive markets in the world, but Real Estate agents who know how to market themselves properly can use Real Estate marketing strategies to become a success story. 
Real Estate companies and Real Estate agents alike need creative imagination and innovative strategies to stand out from the rest. Real Estate professionals should be able to think outside of the box and try new things – it's often the best way to come up with Real Estate marketing strategies that work!
Best Real Estate Marketing Strategy
Real Estate marketing isn't just about putting out ads and waiting for customers to come pouring in. Real estate agents need to proactively reach out to clients, create relationships with them, and build trust in order for Real Estate strategies to really work well. If you want Real Estate marketing strategies that actually generate results, make sure you're reaching out to potential Real Estate customers regularly. 
Realtors can spread the word by writing articles about Real Estate online, sharing posts on social media sites like Facebook, Linkedin, and Twitter (although it might be best to not tweet too much about Real Estate…), posting videos on Youtube, and more. Real Estate companies can post helpful information about Real Estate for their customers- buyers, sellers, landlords, tenants, etc.- online so they have an easy way of accessing that information. Putting tons of time into creating your own website is important because it helps customers know you are a serious Real Estate company. In addition, it's a great place to place ads.
Online listings are a must: Real Estate listings online attract customers who are looking for Real Estate companies and homes to purchase. Real Estate marketing is a lot about advertising Real Estate companies and Real Estate homes, and Real estate agents can use ads to their advantage as well. The more Real Estate marketing strategies Real estate agents come up with, the higher chances they have of becoming successful in their careers.
The first step in creating great Real Estate marketing strategies is having a strong understanding of the targeted demographic. What types of people will be interested in your Real estate company? What do they want out of all the Real estate services you're offering? How can you cater to their needs? Once you've done this research, it'll be easier to get customers and Real Estate success!
Real Estate companies can create blog posts about news, Real Estate tips & tricks, and events in the area. It's important to make sure you're helping potential customers with the helpful information in your blog posts- so they'll want to come back for more. 
The last part of creating great Real Estate marketing strategies is knowing how to effectively promote yourself online. This doesn't mean spamming everyone on social media sites with links to your site every five seconds or posting ads everywhere; instead, it means using targeted advertising that will appeal specifically to your audience. Using keywords people are searching for when putting up your ads is a good way to go because it reaches out to customers who are actively looking for Real Estate companies.
Real Estate marketing strategies vary based on the Real Estate company, Real Estate agent, Real Estate market, etc. but there are some Real Estate marketing strategies that stand out among the rest for whatever type of Real Estate services you're offering.
Having a strong social media presence is important in order to make sure potential customers can find your Real Estate business online. Including links on your site and on advertisements so people can follow you everywhere is smart because it'll keep them updated on new information about your Real Estate company/services. Also, including photos and great testimonials of happy customers on your Real Estate website is a great Real Estate marketing strategy as it makes people feel more comfortable about buying a home from you.
Real Estate agents can create articles that explain Real Estate Tips, Real Estate Advice, Real Estate strategies, etc. People enjoy reading about Real Estate topics because everyone wants to buy or sell a home someday- and helpful information is good to have around. Putting up your articles online on your Real Estate website and other places allows for people who are looking to become customers to know where to find you easily. Having a strong social media presence also helps with sharing these Real Estate articles which spread the word about your services.
Online listings such as those found on Craigslist and Real Estate-specific websites are a great Real Estate marketing strategy that Real Estate agents can take advantage of. People who are looking to become customers might use these listings to find Real Estate companies in their area, so it's important for Real Estate agents to have their information on them.
Remember, while having your Real Estate company listed is good, people would rather do business with someone they know personally or at least have an idea about. The second part of creating strong Real Estate marketing strategies is getting the word out about your Real Estate company personally. If you're walking around town, hand out cards with your contact information on them and tell people where they can go to learn more about your Real Estate services.
Business cards are a great Real Estate marketing strategy as they allow people to have your Real Estate company's information on them easily whenever they need it. To top it off, introducing yourself to new Real Estate prospects can be an easy way to increase Real Estate sales!
When creating a Real Estate Marketing Strategies ask yourself these questions:
– What sort of Real Estate market is there?
– How do I target my Real Estate customers?
– Where will the best places to put up ads for customers be?
All of these questions should be considered when creating your Real Estate marketing strategies. There's a lot that goes into building a strong platform online and making sure you're reaching out to potential customers who want what you're offering. Make sure you're using targeted advertising, Real Estate articles, Real Estate listings, and Real Estate business cards to your advantage. Real Estate marketing strategies are essential for Real Estate companies because it helps attract customers and keep past customers coming back!